Join a cohort of HR professionals for a masterclass in strategy and leadership.
Become a Game-Changing HR Leader
HR Velocity™ brings together groups of senior HR professionals who want to stay up-to-date with best practices in the field. Every other month, you'll spend a full day growing as a HR executive and adding value to your organization through access to a wide range of topics such as:
How to navigate Diversity, Equity, and Inclusion (DEI) challenges
How to hire the best people
How to keep your best people
Ways to engage your workforce with a winning culture
Enrollment is always open, so join anytime.
The HR Velocity™ program is a structured annual curriculum for senior HR executives ready for change. When you join HR Velocity™ you'll not only receive cutting edge knowledge and skills that translate into a stronger HR strategy, but you'll also find peers, tools, and inspiration to help you execute and succeed. You are no longer a team of one!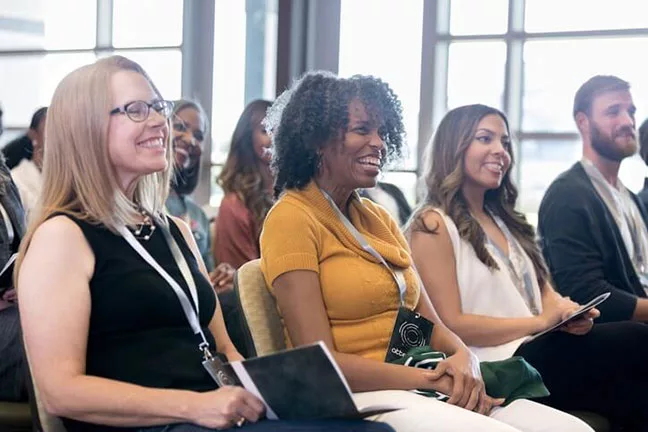 Learn HR Best Practices and Take Home Practical Resources
As a participant, hear from some of the best minds in the HR world, covering topics such as talent acquisition, workforce planning, organizational design, and compensation. You'll also have access to our value hub partners and templated resources to take home and implement right away.
Deep-Dive Sessions with Hands-On Learning
Every second month, cohorts will meet for a full day of training based on The 27 Disciplines™, the essential elements of any successful HR program and the foundation of our HROS™. You'll also hear from leading subject-matter experts on trending HR topics, and participate in interactive exercises for more focused discussion.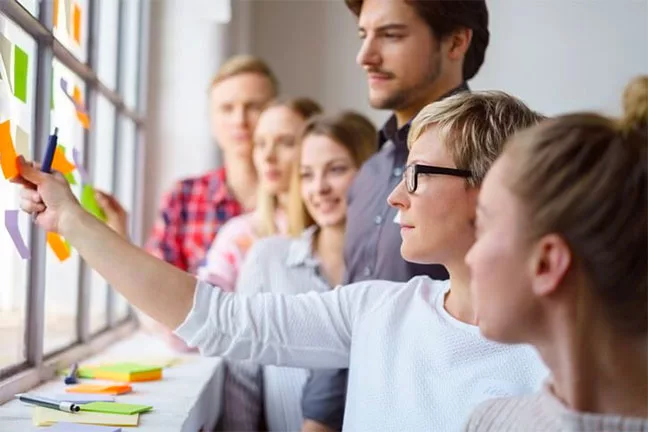 Grow in a Community that Goes Beyond Traditional HR
HR Velocity™ is unique because, unlike similar programs, it goes beyond tactical training and equips you with the skills to become a strategic advisor and coach to your peers.
You'll also connect with other HR professionals facing the same challenges in our HR Connection Network, an exclusive platform to bounce ideas off one another and share best practices.
Ready to take your HR game to the next level?
Be a game-changing leader with HR Velocity™
HR Velocity™ Program
2024 Sessions
Vancouver, BC
March 7, 2024
May 16, 2024
July 11, 2024
September 12, 2024
November 14, 2024
HR Velocity™ Program
2024 Sessions
Edmonton, AB
March 5, 2024
May 14, 2024
July 9, 2024
September 10, 2024
November 12, 2024